Merchant Accounts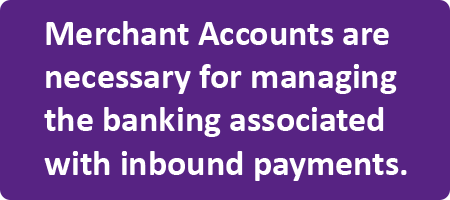 A merchant account refers to a banking relationship, which enables a merchant (or seller) to receive and process payments received from a customer (or buyer) that are transacted with credit cards, debit cards, e-checks, ACH bank transfers, or paper checks.
Merchant accounts are configured with a wide variety of cost structures with the two most prevalent types being "tiered rate" and "interchange pass-through". Additional fees may also be added for items such as account on file, network access, and secure gateways. It is important to understand the entire fee structure of the account to ensure that it represents a good value for the merchant.
Process-Direct helps merchants understand and acquire merchant accounts that represent their best interests from providers that deliver reliable, equitable services and outstanding customer support when it is needed. As an independent agent, we pick and choose service providers who represent such integrity.
Contact Us