Collections by Email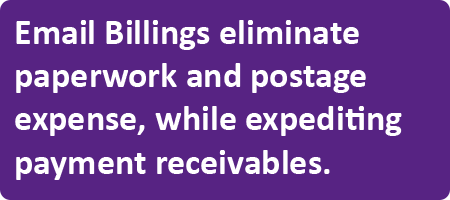 Save time, paper, postage, and handling by embracing a paperless, e-mail bill collection effort. Simply send your customers their friendly past-due reminder by email that includes a link to your own website payment portal where they can immediately submit payments securely by ACH, eCheck, or Credit Card.
This capability can cost as little as 50 cents a day, and the time your staff will save will more than be made up by a shift to forward productivity. Cash flow improves.
As a direct reseller of secure payment gateways, Process-Direct can help you implement an efficient email billing process at the lowest cost - with or without a change in your current merchant account. We can register your existing merchant account as a destination for your new gateway account.
Contact Us